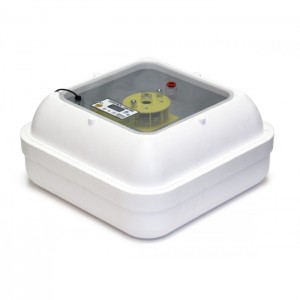 The best of the best of the styrofoam incubators!
Although this has the shortcomings consistent with being made of styrofoam such as difficulty in cleaning and storage, it is by no means an inferior incubator! The 1588 can be set as low as 60 degrees F, making it possible to incubate either reptiles or birds, and the versatility doesn't stop there.
Unlike the other Hova-Bator models, the 1588 features all digital temp controls as well as a automatic shut off to prevent "burn up" of eggs. It also has a read out of the humidity inside the incubator, making it easy to see all your necessary information in one place. It also has the large picture window, giving you great visibility of all your eggs.
As far as the styrofoam incubators go, this one is our recommended choice. It is worth the extra money (over the other Hova-Bator models) for the features that it provides.
GQF MFG Hova-Bator 1588 "The Genesis"
admin
2013-09-05 20:43:34
The best of the best of the styrofoam incubators!

Although this has the shortcomings consistent with being made of styrofoam such as difficulty…
Bird Incubators,Chicken Incubators,Duck Incubators,Goose Incubators,Lizard Incubators,Parrot Incubators,Peacock Incubators,Pheasant Incubators,Poultry Incubators,Quail Incubators,Reptile Incubators,Snake Incubators,Tortoise Incubators,Turkey Incubators,Turtle Incubators
$134.95
GQF MFG Hova-Bator 1588 "The Genesis"
The best of the best of the styrofoam incubators!

Although this has the shortcomings consistent with being made of styrofoam such as difficulty…